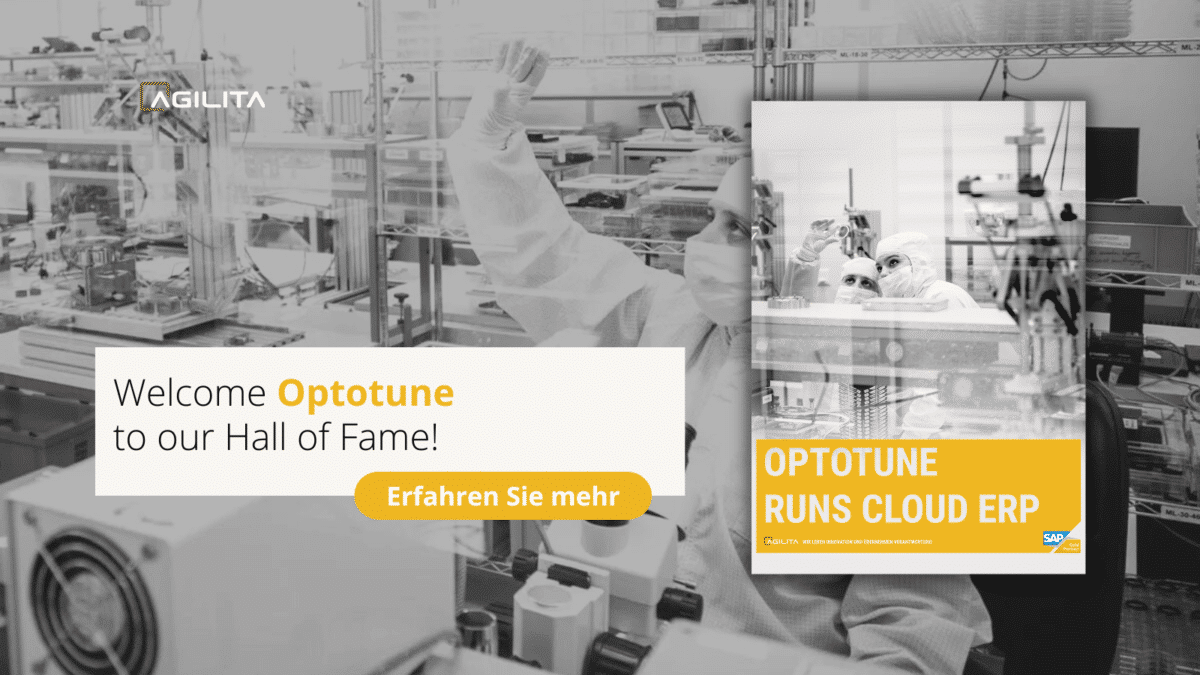 Optotunes Mission ist es, das Leben der Menschen durch Innovation in der dynamischen Lichtsteuerung zu verbessern. Um dieser Mission optimal nachzukommen, rüstete Optotune mit einem innovativen Cloud-ERP auf!
Wir heissen Optotune herzlich Willkommen in der SAP S/4HANA Cloud – Family!
Welcome Optotune to our Hall of Fame!
Optotune entwickelt, produziert und verkauft elektrisch schaltbare optische Komponenten im Industrie- und Konsumgütermarkt. «Unsere Linsen sind rund 50-mal schneller als jene der Konkurrenz, sie sind viel kompakter und sie sind zuverlässiger. Diese Vorteile haben unsere Kunden bereits von Anfang an überzeugt.» Einsatz finden die Produkte von Optotune unter anderem bei grossen Online-Händlern, wo täglich tausende von Paketen sortiert werden müssen.«Dank unseren Linsen können sie dies besser, präziser und vor allem viel schneller machen».
ERP Einführung in Rekordzeit bei Optotune – Ein grosser Schritt für ein KMU: in 6 Monaten SAP S/4HANA Cloud, mit allen Fertigungsprozessen und international strukturiert.
Diese schnelle ERP Einführung war möglich dank eines grossartigen Projektteams mit starkem Engagement und einem Management mit Leidenschaft für Innovation und Stärke bei Veränderungen.