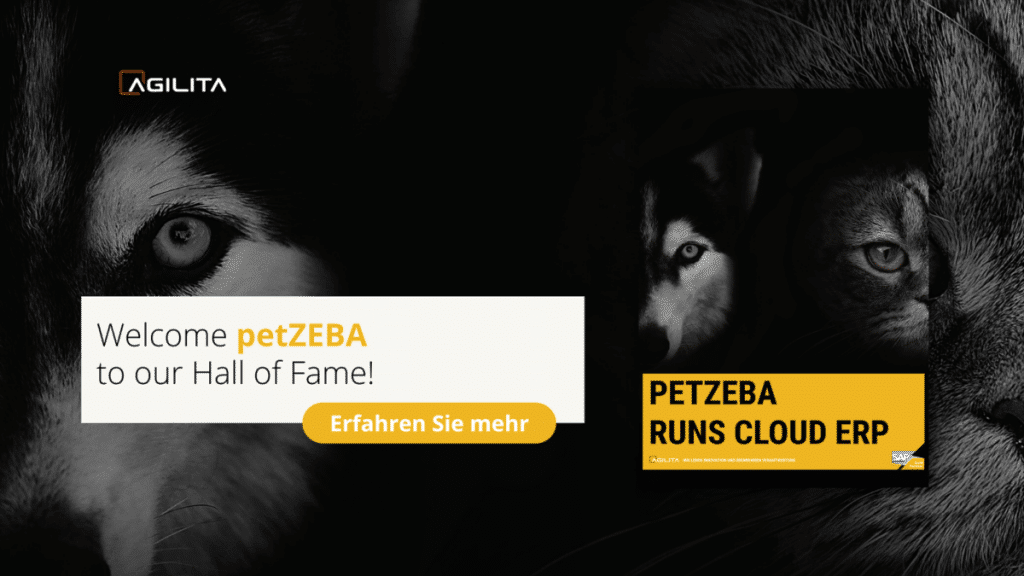 petZEBA legt grossen Wert auf Hochwertigkeit und produzieren Premiumprodukte. Den gleichen Anspruch hatte die Unternehmung bei der Wahl ihrer neuen ERP Lösung ebenfalls!
Wir sind stolz petZEBA seit über 5 Jahren als glücklichen Kunden betreuen zu dürfen!
Welcome petZEBA to our Hall of Fame!
Die familiengeführte Schweizer Firma in Alberswil mit über 20 Mitarbeitern vertreibt seit 2006 erfolgreich Josera Hunde-, Katzen- und Pferdefutter in der ganzen Schweiz. Die Unternehmung verfügt mit SAP Business ByDesign bereits seit der Implementierung über 35 Business Szenarien, welche unter anderem ein flexibles Wachstum der Lösung mit dem Unternehmen ermöglicht. Zudem ermöglich das System dem Unternehmen auch einen mobilen Zugriff, sodass man zeit- und ortsunabhängig auf Kennzahlen zugreifen kann.
Durch die harmonische und effiziente Zusammenarbeit konnte petZEBA und das Projektteam der AGILITA bereits nach vier Monaten den Go Live feiern.