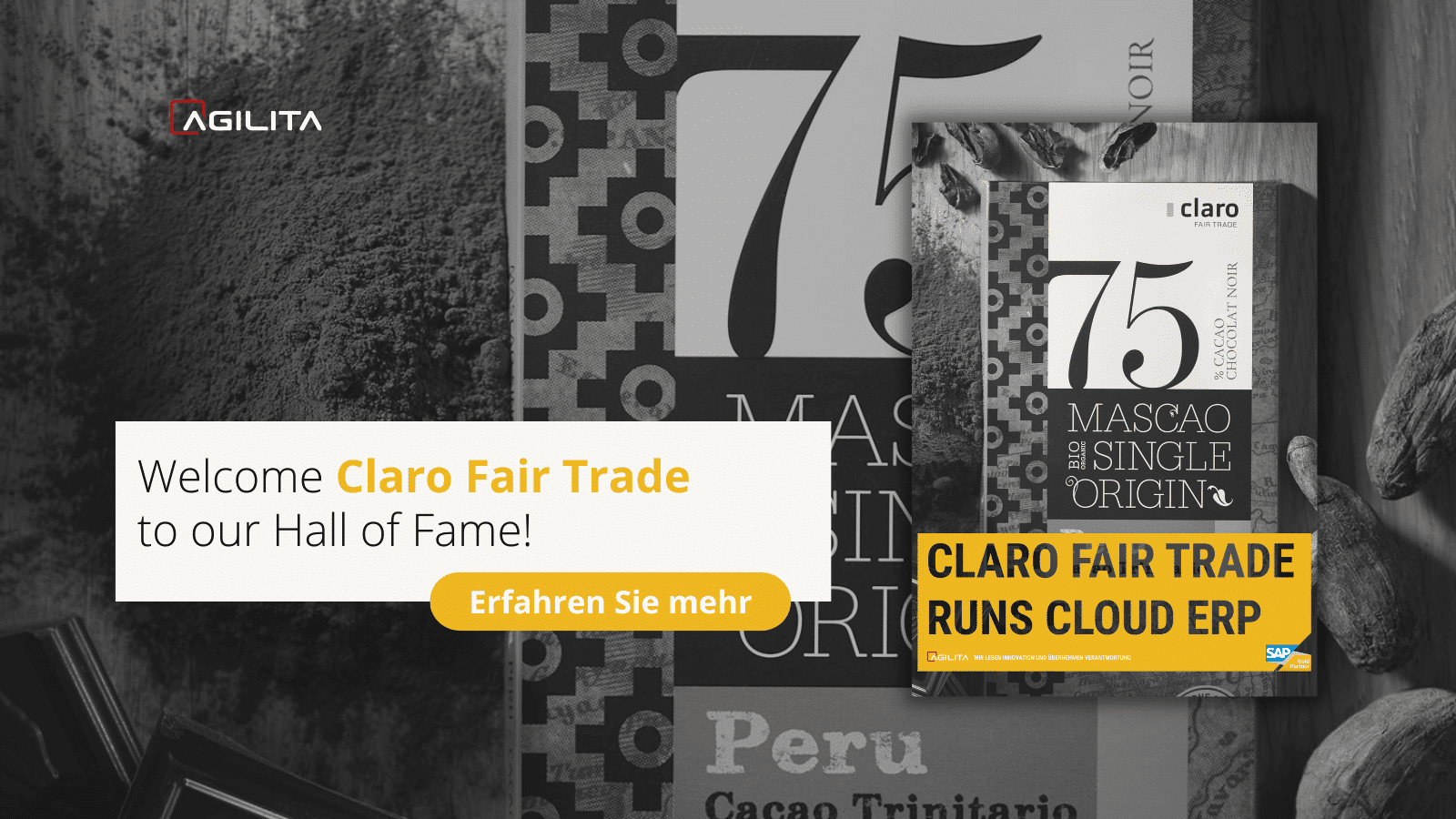 Mit viel Herzblut betreibt Claro Fair Trade AG seit 1977 fairen Handel mit Kleinproduzenten und setzt sich für eine bessere Welt ein. Dafür steht ihr Siegel; denn in jedem Produkt steckt viel Liebe in der Herstellung.
Claro Fair Trade AG hat 2015 SAP Business ByDesign erfolgreich eingeführt und AGILITA als Implementierungs- und Supportpartner gewählt.
Welcome Claro to our Hall of Fame!
Wie hilft SAP Business ByDesign dem Handel?
Integration und Anbindung von Kunden sowie Lieferanten
Verfolgung der Datenflüsse in den Bereichen Auftragseingang, Kommissionierung und Auslieferung
Lagerbuchungen werden sofort durchgeführt und Lagerbestände direkt nachvollziehbar
Einbindung sämtlicher Geschäftsstandorte an jedem Ort, weltweit
Einfache Integration von Webshops