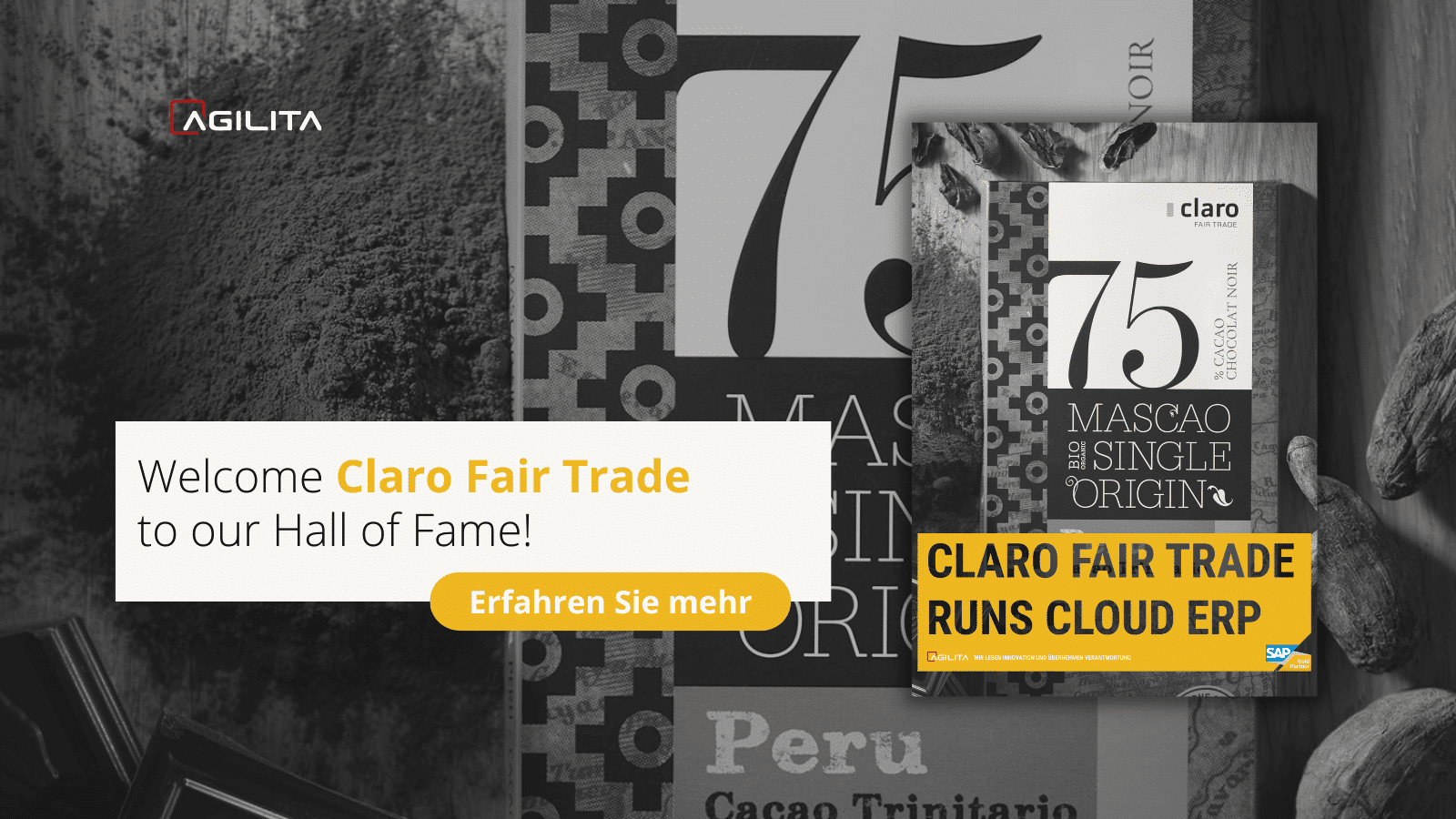 Claro Fair Trade AG has been engaged in fair trade with small producers since 1977 and is committed to a better world. This is what their seal stands for; because a lot of love goes into the production of every product.
In 2015, Claro Fair Trade Ltd. 2015 SAP Business ByDesign successfully introduced and has chosen AGILITA as its implementation and support partner.
Welcome Claro to our Hall of Fame!
How does SAP Business ByDesign help retailers?
Integration and connection of customers and suppliers
Tracking of data flows in the areas of order entry, picking and delivery
Stock bookings are carried out immediately and stock levels are directly traceable
Integration of all business locations at any place, worldwide
Simple integration of webshops