Digital Discovery Assessment
SAP S/4HANA Cloud
Your Journey starts today
SAP S/4 HANA is the right solution to manage the Digital Transformation in your company
The Digital Discovery Assessment is a detailed assessment process used in the Discover phase to determine the SAP S/4 HANA scope of your project and help you achieve a successful S/4 HANA implementation. The result of the Digital Discovery Assessment is a complete documentation of the project scope within an automatically generated SAP S/4 HANA Scoping Report.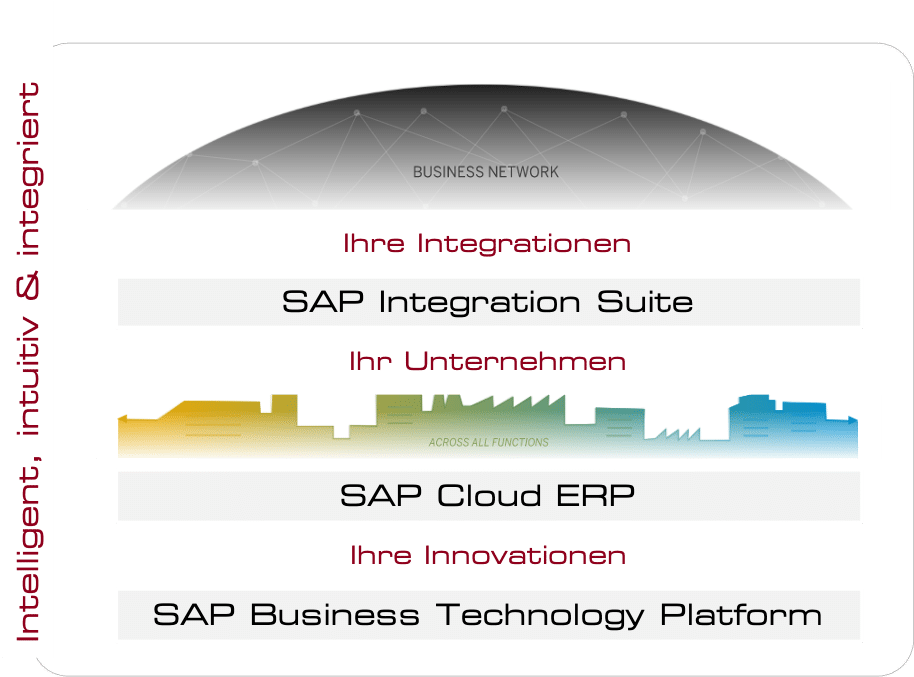 SAP's holistic approach to integration goes far beyond the technical integration of applications.
It combines both technology and business processes to create match-decisive value: the path to the intelligent enterprise, where business networks, processes, applications are interconnected using the SAP Business Technology Platform and SAP infrastructure.
5 reasons for SAP Cloud ERP
A big step for an SME: SAP S/4HANA Cloud in 6 months, with all manufacturing processes and structured internationally.
The optics company in Dietikon managed the changeover to SAP S/4HANA Cloud within a very short time – also thanks to the competent support provided by AGILITA.
Curious and you also want to enjoy the benefits of SAP Cloud ERP? Then let us show you the system with a free demo and use it free of charge for 30 days.