SAP Switzerland has presented the SAP Quality Awards 2021 in gold, silver and bronze. Every year since 2008, SAP Switzerland has presented the Quality Award to customers who excel in the planning and execution of implementation projects.
This year, AGILITA – SAP Strategic Partner & SAP Gold Partner presented the project: "Innovate ERP experience with disruptive enablement for sustainable growth" with our customer Chain IQ. Out of 58 projects in Switzerland, Chain IQ and AGILITA achieved the silver medal in the "Rapid Time to Value" category.
Chain IQ Group AG in Zurich is a service company with purchasing specialists who achieve a reduction in their customers' costs of 5-15%, depending on the area/category. Chain IQ is on a growth path and has doubled its workforce in the last 5 years and will double again in the next 5 years. The growth was unstoppable and the urgency for an ERP system all the more necessary.
Chain IQ decides to implement the latest cloud ERP generation SAP Business ByDesign globally within 6 months in the company. The modern approach to ERP implementation realized with the AGILITA "coaching" approach rewards all involved with the SAP Quality Award 2021.
An implementation of a cloud ERP was only a matter of time.
Chain IQ is poised to be a global player in procurement. Therefore, there was an urgent need for an integrated and flexible ERP solution for the entire group.
Before: Chain IQ did not have an integrated ERP system, instead it had different financial systems and multiple solutions for different business units, which created a lot of manual work. In addition, Group controlling and other daily tasks cost a lot of time. Transparency was lacking and the solution landscape did not reflect the current state of security and the necessary support and further development.
Today: Chain IQ has one ERP system for all companies worldwide. They manage their projects, time management, expense management, procurement in a single system, in 11 countries. In addition, the integration of the existing SAP SuccessFactors solution was realized.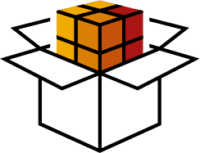 The new generation ERP offers a fully comprehensive solution
SAP Business ByDesign provides an integrated business solution based on the SAP best practice process and resource planning. Introduced with highly motivated implementation team with experienced partner AGILITA to make finance fit for the future.
The decisive reasons for choosing SAP Business ByDesign were
Integrated solution – all in one: time recording, resource planning, project management, accounting and liquidity management
International deployment ensured
Solution is scalable for new countries
Regular updates / quarterly release changes
This makes our project special
A fast ERP implementation with the AGILITA Best Practices and implementation according to the AGILITA "Coaching" Approach.
The Coaching Approach means
Independent understanding and learning of the standard value flows in the system
High level of understanding of system configuration among employees and how to work with it
Lower costs for our customer Chain IQ in the long term, as system adaptations and extensions can largely be carried out by the company itself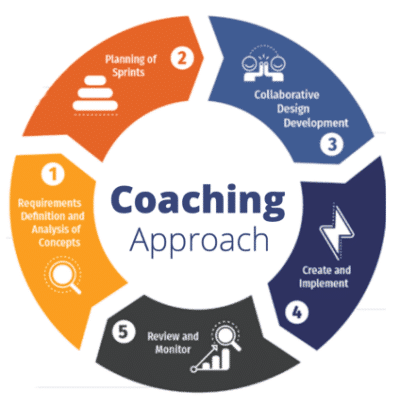 "

This approach forced us to learn the processes of the system from the beginning, so we learned to walk on our own quite early. This has also helped us to actively participate in the discussion of changes, and so should

an ERP implementation actually be today."

– Thomas Burst, CFO Chain IQ.