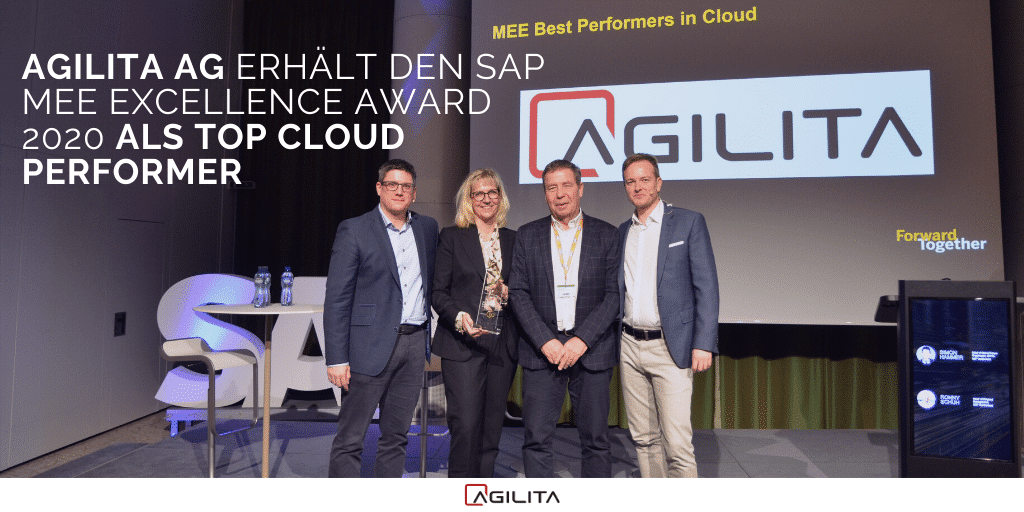 AGILITA AG receives the SAP MEE Excellence Award 2020 as Top Cloud Performer The awards were presented by SAP at FKOM Barcelona to the top performing SAP partners in the MEE region who have made outstanding contributions to driving digital transformation for SAP customers.
From impressing customers to empowering employees, suppliers and partners, AGILITA AG is building the smart enterprise. By leveraging industry expertise, innovation and an industry focus that complements its cloud services for SAP, it offers the best experience.
AGILITA AG received its award during the SAP Field Kick-Off Meeting in Barcelona, an annual gathering of SAP executives, SAP field staff and partners. It is SAP's largest annual sales meeting, designed to gain and share information about SAP's strategy, sales methodology, growth opportunities and product innovations, and to drive success in the year ahead.
About AGILITA AG
AGILITA AG is a company that focuses on SAP solutions to create value for customers. As an SAP partner, AGILITA AG helps companies to change, grow and be more successful. AGILITA AG continuously innovates, designs, implements, manages and improves business solutions. Since its founding 15 years ago, it has worked with hundreds of companies to help them transform and succeed.