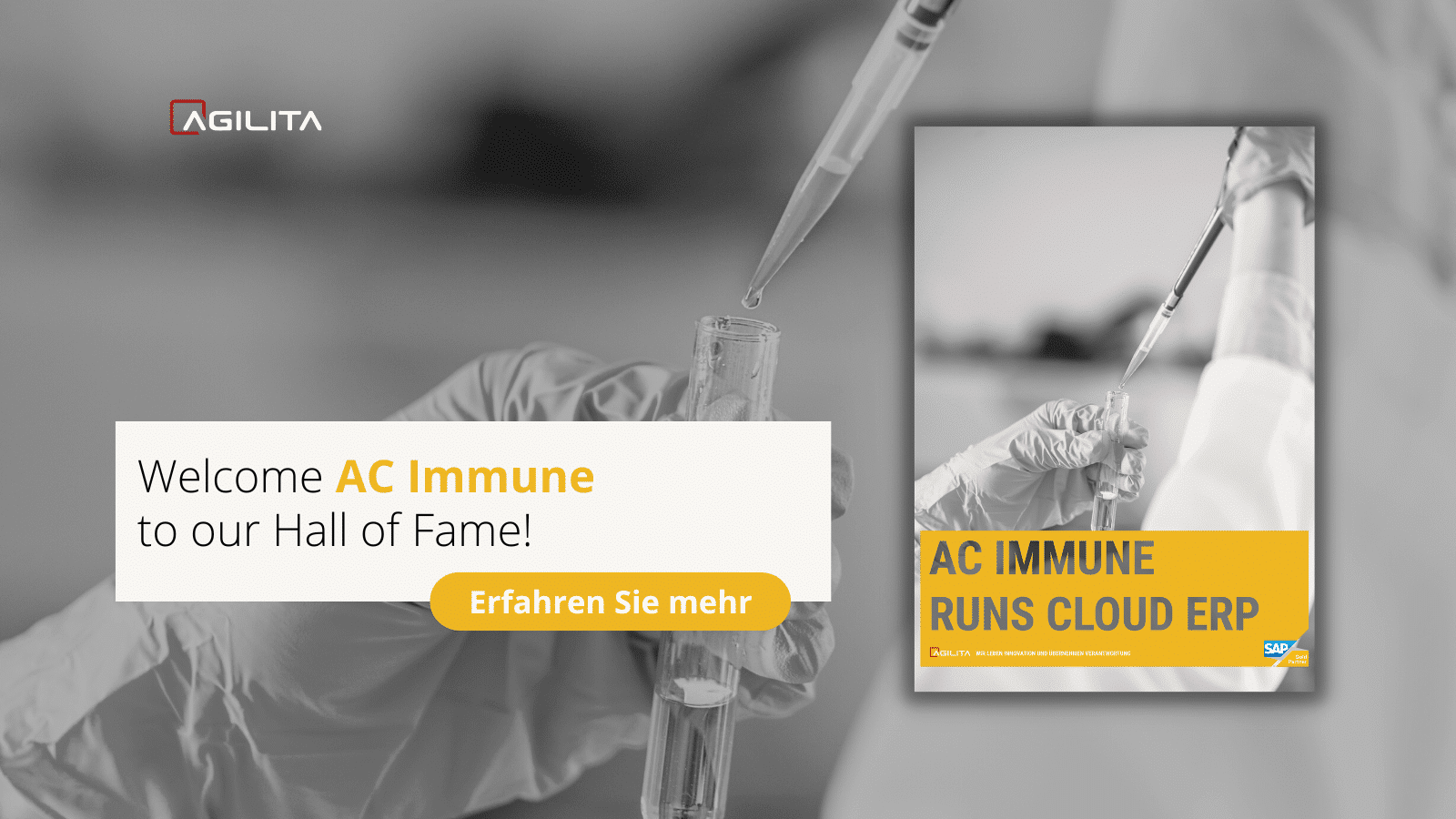 AC Immune specialises in the development of drugs against neurodegenerative diseases such as Alzheimer's disease. The company, which is listed on the Nasdaq technology exchange, has grown strongly – beyond its previous software solution. After a detailed selection process, AC Immune has chosen a solution from SAP and AGILITA as its implementation partner in 2019.
Welcome AC Immune to our Hall of Fame!
The first thing the company did was to introduce an HR management solution In parallel, the system SAP Business ByDesign was set up for the areas of finance, procurement and project management. The full integration of research and development projects into the web-based system promotes efficiency and effectiveness.
"Today we are able to increase efficiency and effectiveness in our daily operations and use resources in the most effective way." – Joerg Hornstein, CFO at AC Immune
Since the implementation in 2019, the company has enjoyed the benefits that SAP Business ByDesign brings and can count on its partner AGILITA AG at all times.