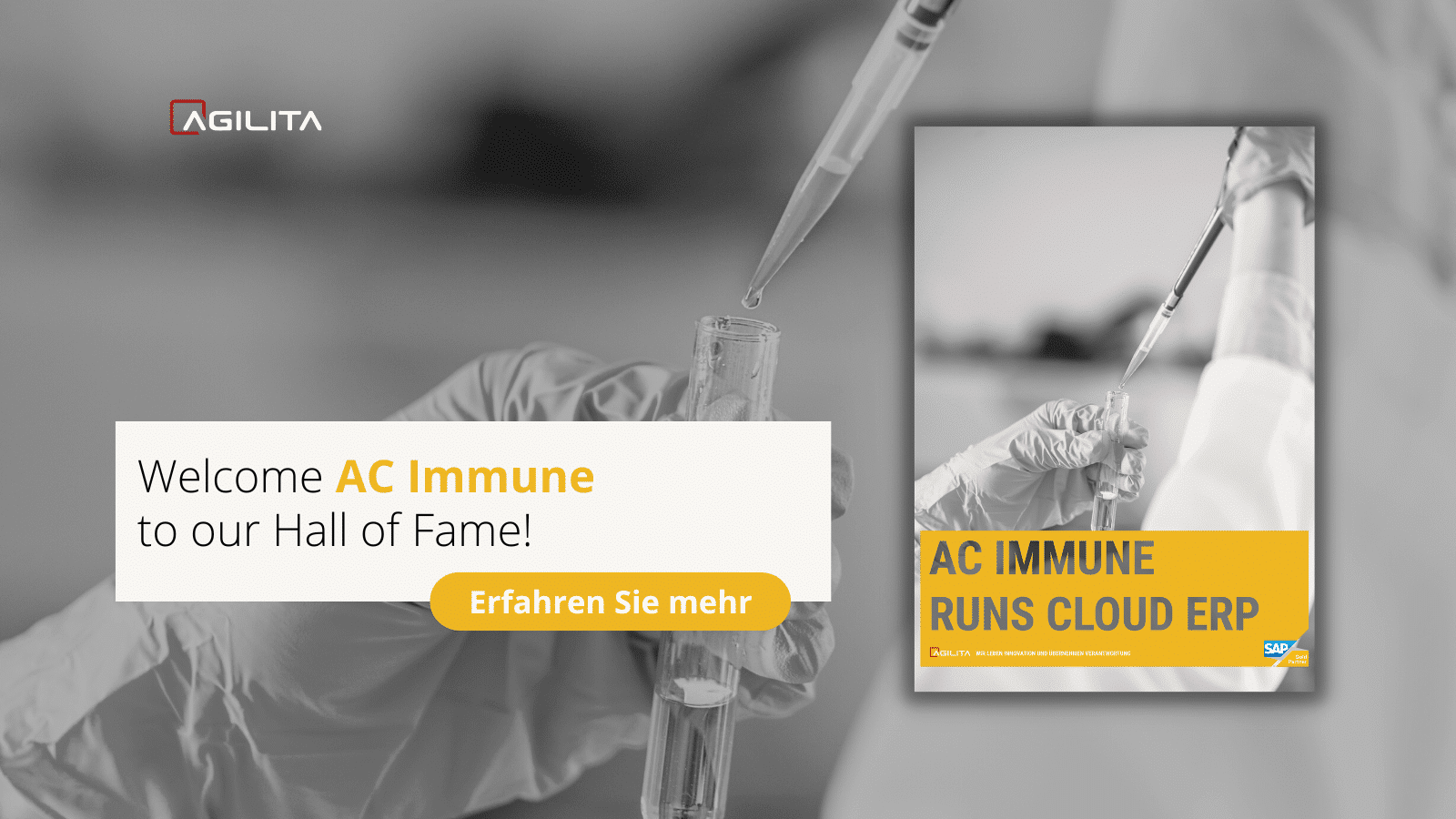 Die AC Immune hat sich auf die Entwicklung von Medikamenten gegen neurodegenerative Krankheiten wie Alzheimer spezialisiert. Das an der Technologiebörse Nasdaq kotierte Unternehmen ist stark gewachsen – über die bisherige Softwarelösung hinaus. Nach einem detaillierten Auswahlverfahren, hat sich AC Immune im Jahr 2019 für eine Lösung von SAP und für AGILITA als Implementierungspartner entschieden.
Welcome AC Immune to our Hall of Fame!
Als erstes führte das Unternehmen eine HR-Management-Lösung ein. Parallel dazu wurde das System SAP Business ByDesign für die Bereiche Finanzen, Beschaffung und Projektmanagement aufgebaut. Die vollständige Integration der Forschungs- und Entwicklungsprojekte in das webbasierte System fördert die Effizienz und Effektivität.
"Heute können wir die Effizienz und Effektivität in unseren täglichen Abläufen steigern und Ressourcen auf die effektivste Weise einsetzen." – Joerg Hornstein, CFO bei AC Immune
Seit der Implementierung im Jahr 2019 geniesst das Unternehmen die Vorteile, die SAP Business ByDesign mit sich bringt und kann jederzeit auf ihren Partner AGILITA AG zählen.