"The vision for the company of tomorrow is one in which a variety of innovative technologies -both new and established- come together to enable greater efficiency and additional growth."
Digital Tech Trends
for 2020
We would like to give you a view of the technology trends for 2020, including various studies on your business. In doing so, we also show you the current possibilities of these trends using SAP software and technology:

Augmented reality (AR) and virtual reality (VR) technologies, with their integration into operating systems and the WebXR standard, will make it possible to provide standard applications for enterprise processes.

Hyperautomation is a combination of various tools such as robotic process automation (RPA), intelligent business management software (iBPMS) and artificial intelligence (AI).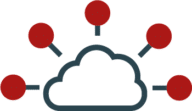 Smart and autonomous things
The smart autonomous things benefit from Artificial Intelligence (AI) and new network technologies.
The autonomous things can act in the form of a combination of human – machine hybrid or completely alone as a machine.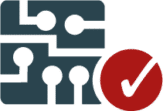 Applications that support data collection and data analysis will increase even more. The technologies mentioned above (AI, RPA, IoT, UI) support this trend.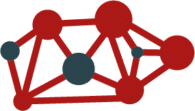 Application runtime, data management and computing power
Distributing and connecting diverse cloud services, without bridges and hurdles, is in full swing today.

As the above trends evolve, new points of attack and security vulnerabilities related to their integration into the enterprise world present themselves.
These six technological trends allow everyone easy access to technical or business expertise. The democratisation of technology is advancing, bringing together application development, data and analytics, design and knowledge for everyone to use. We would be happy to advise you on how these trends can boost your business and what advantages you can gain from these technologies on the market.
The motto is always: "start small and think big".
You can find more information in our free whitepaper.
Learn about the most important functionalities of the Digital Tech Trends for 2020.