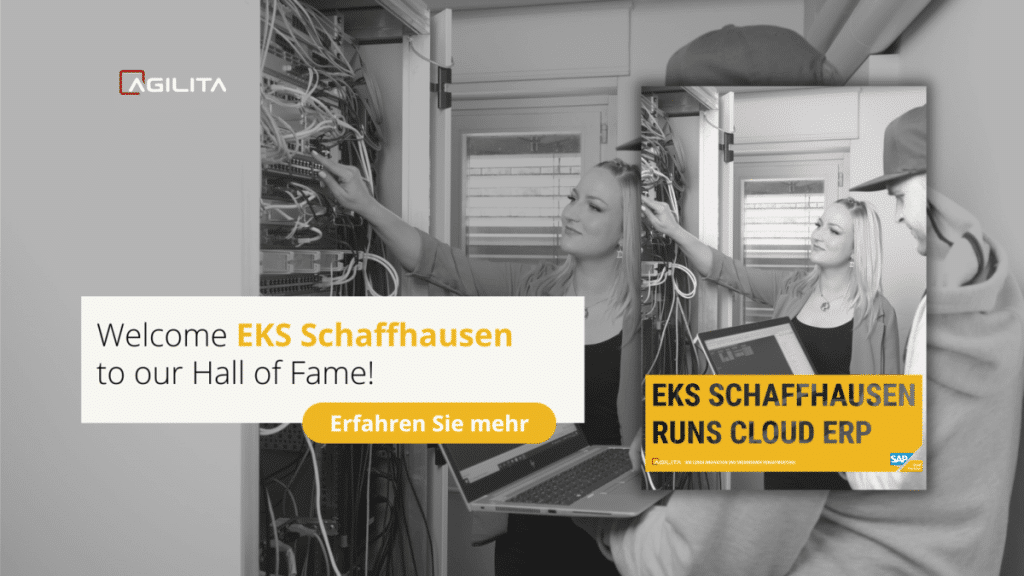 Als das Elektrizitätsfieber die Schweiz erfasste, machten sich auch der Kanton Schaffhausen daran, eine eigene Elektrizitätsversorgung aufzubauen. 1908 hiess die Schaffhauser Bevölkerung die Gründung des Elektrizitätswerks des Kantons Schaffhausen gut, welches den Strom bis in den hintersten Winkel des Kantons bringen sollte.
Mittlerweile sind zwei Jahre vergangen seit das Elektrizitätswerk des Kantons Schaffhausen sich für eine Zusammenarbeit mit AGILITA entschied und SAP S/4HANA in Kombination mit Microsoft Azure Cloud einführte.
Welcome Elektrizitätswerk des Kantons Schaffhausen to our Hall of Fame!
Dabei wurde die alte IT-Lösung durch die durchgängigen energieversorgerspezifischen Prozesse im SAP mit der Branchenlösung IS-U/onPremise abgelöst und alle Kundenserviceprozesse mit der modernen Weboberfläche des S/4HANA Customer Management eingeführt. Mit dem gleichzeitigen Systemwechsel zu Microsoft Azure Cloud wurde die Grundlage für eine moderne und modulare Infrastruktur geschaffen.
Durch die harmonische und effiziente Zusammenarbeit konnte EKS und das Projektteam der AGILITA bereits nach wenigen Monaten den Go Live feiern.