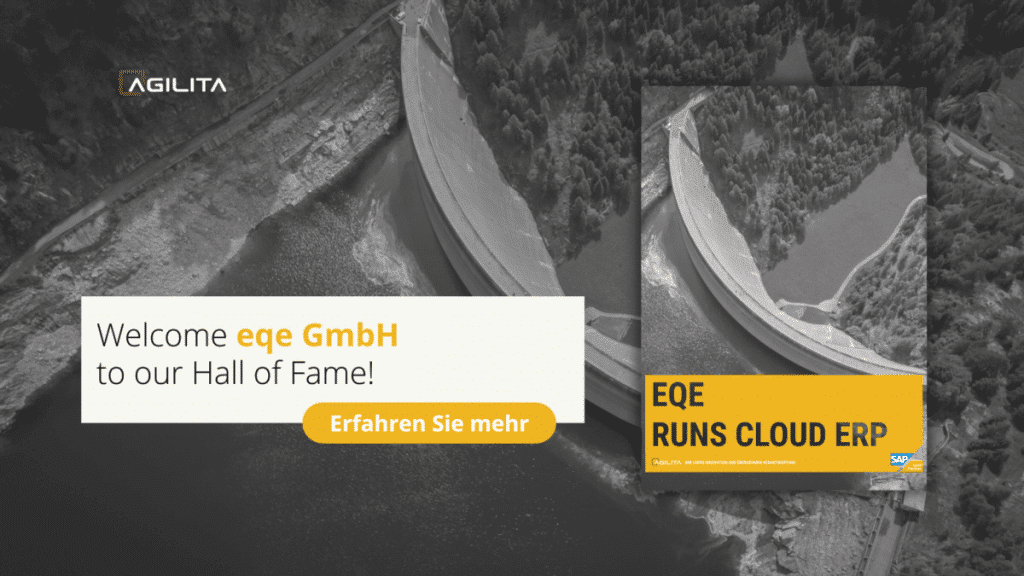 Passion for safe energy – das ist die Mission der eqe GmbH. Sie helfen, die Sicherheit im Kernkraftwerks- und Industrieanlagenbau zu gewährleisten. Um sich darauf konzentrieren zu können, benötigt das Unternehmen eine ERP-Lösung, die Sicherheit bietet und alle wichtigen Prozesse integriert.
Wir heissen eqe GmbH herzlich Willkommen in der SAP Business ByDesign – Family!
Welcome eqe GmbH to our Hall of Fame!
Alle Mitarbeiter sind beeindruckt von der Benutzerfreundlichkeit und der Einfachheit von SAP Business ByDesign.
Danke dem ganzen eqe GmbH Team für das super Projekt! Zwei Projektprofis zusammen haben das Projekt gerockt!