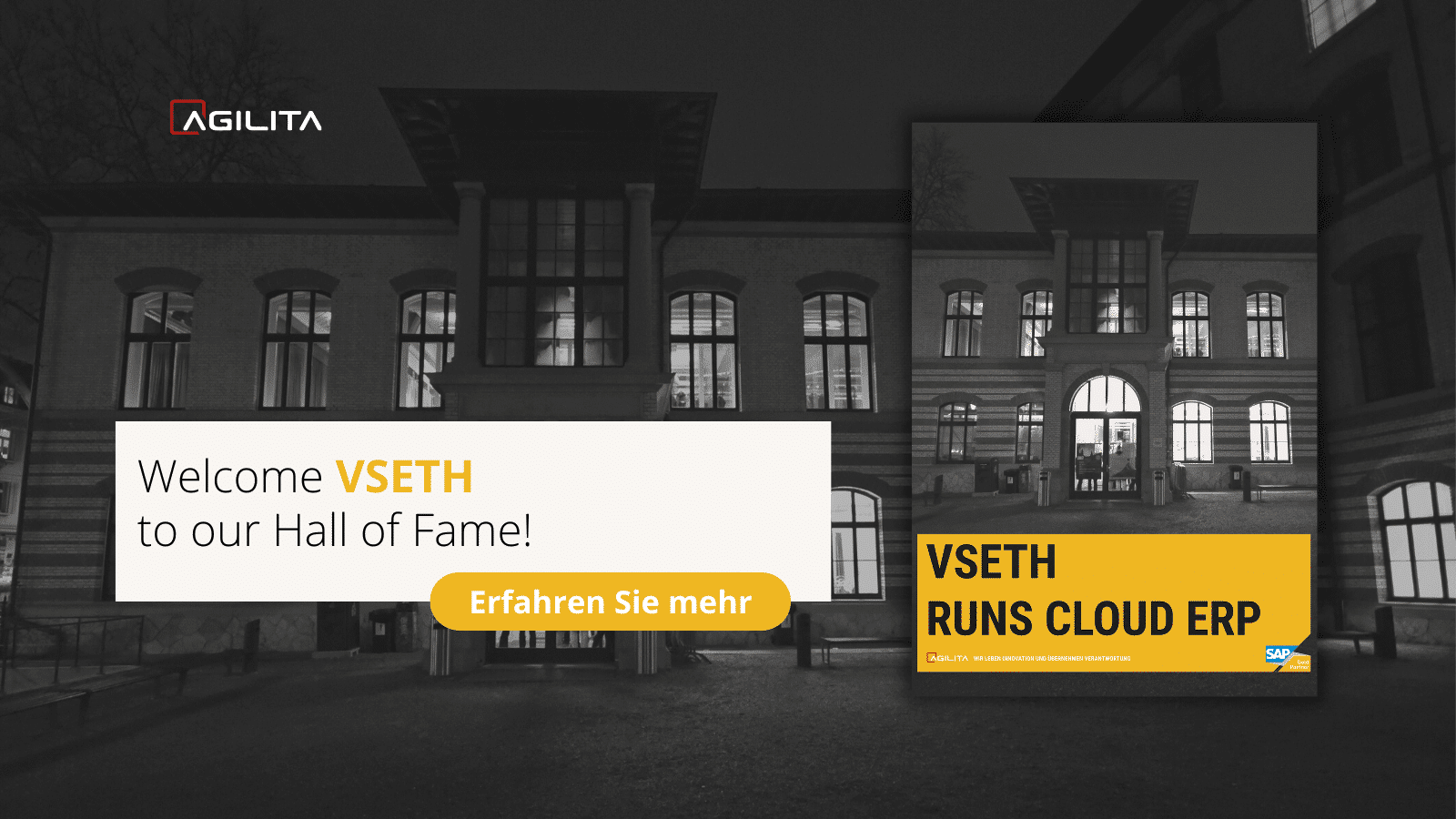 Der Verband VSETH vertritt die hochschulpolitischen Interessen der Studierenden. Dies tut er nicht nur gegenüber der ETH und den Departementen, sondern auch gegenüber der Schweiz und anderen wichtigen Stellen. Der VSETH bietet den Studierenden ausserdem eine Vielzahl an Dienstleistungen an.
Welcome VSETH to our Hall of Fame!
Der Verband der Studierenden an der ETH Zürich (VSETH) startete das Jahr 2020 mit dem Cloud ERP SAP Business ByDesign. Mit AGILITA hatte der Verband einen starken Implementierungspartner an der Seite, der die Cloud ERP Lösung in nur drei Monaten einführte. Administrative Prozesse konnten nun effizient abgewickelt werden und ein Schritt in Richtung Digitalisierung ist damit ebenso getan.
Diese schnelle ERP Einführung war möglich dank eines grossartigen Projektteams mit starkem Engagement und einem Management mit Leidenschaft für Innovation und Stärke bei Veränderungen.