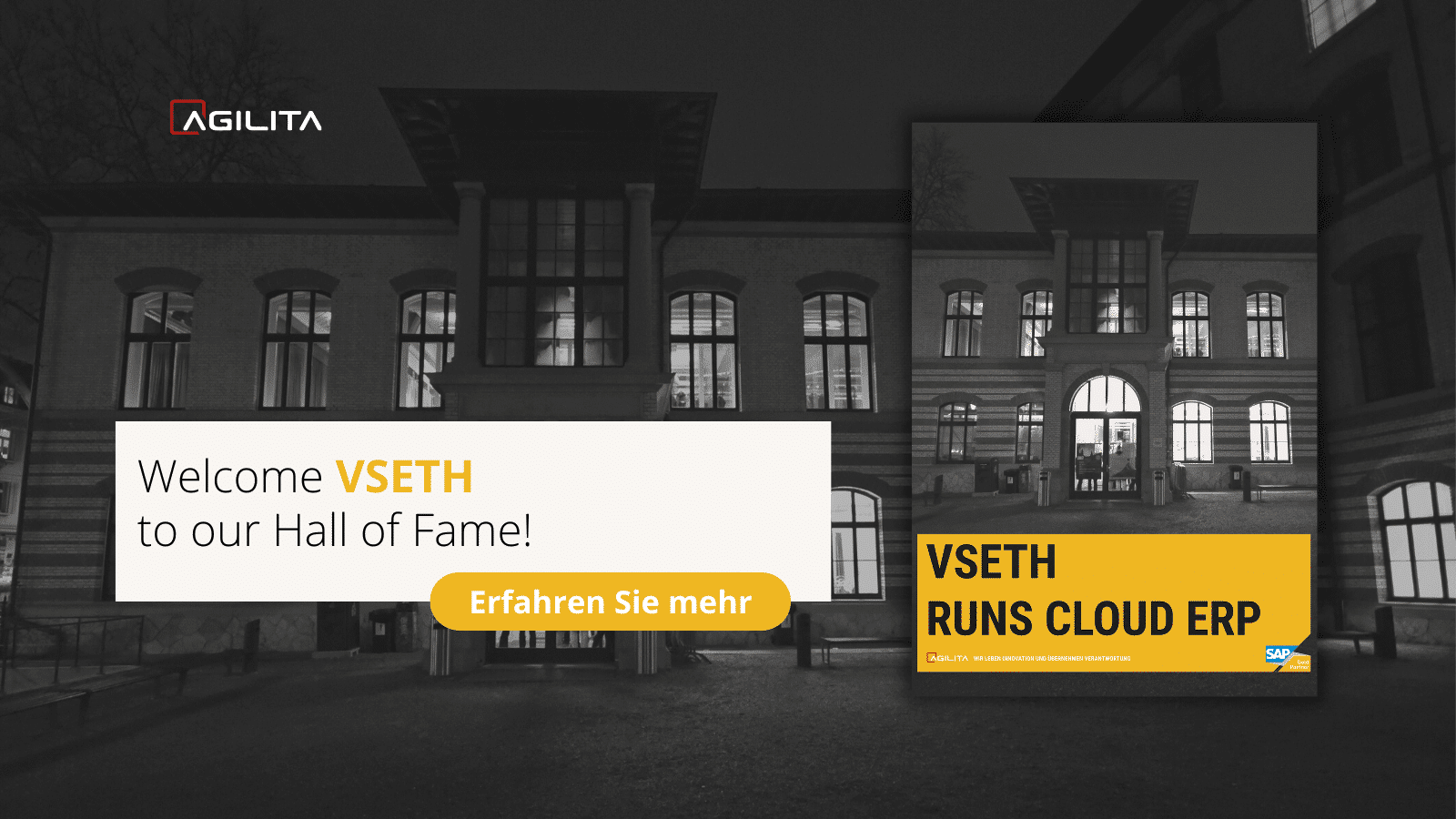 The VSETH association represents the interests of students in higher education policy. This is not only done vis-à-vis the ETH and the departments, but also vis-à-vis Switzerland and other important bodies. The VSETH also offers students a wide range of services.
Welcome VSETH to our Hall of Fame!
The Association of Students at ETH Zurich (VSETH) kicked off 2020 with the Cloud ERP SAP Business ByDesign. With AGILITA, the association had a strong implementation partner at its side who introduced the cloud ERP solution in just three months. Administrative processes could now be handled efficiently and a step towards digitalisation has also been taken.
This rapid ERP implementation was possible thanks to a great project team with strong commitment and a management with passion for innovation and strength in changing.