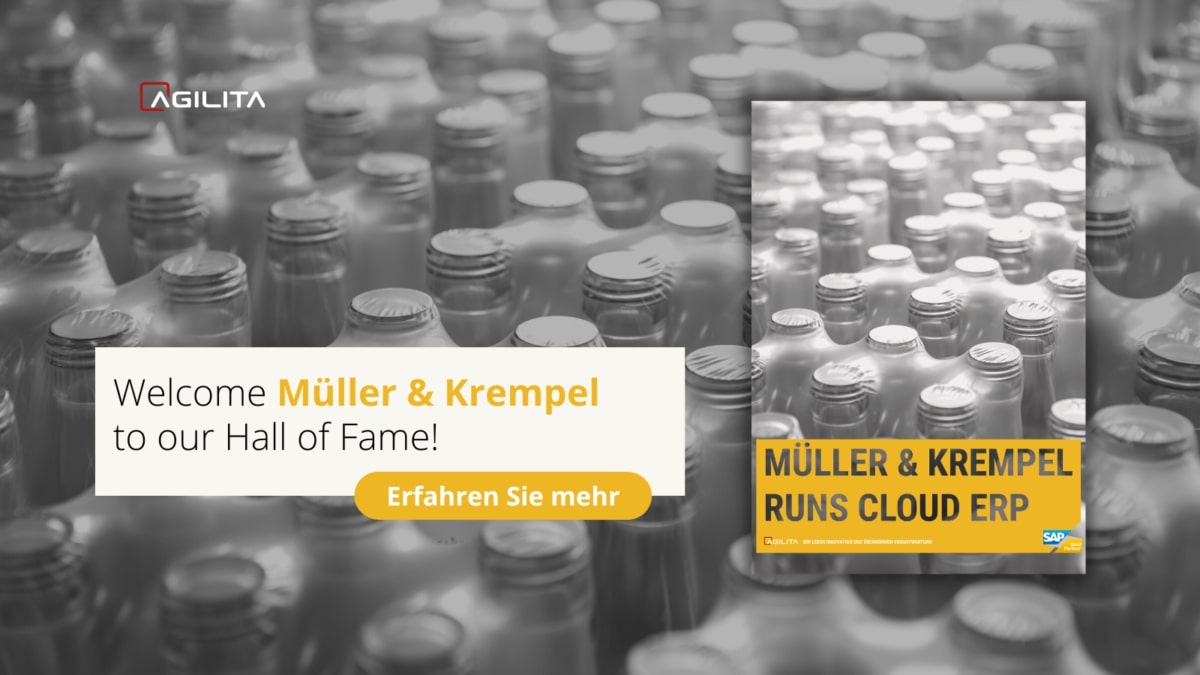 Müller & Krempel möchte mit engagierten Menschen und schlanken Prozesse dafür sorgen, dass ihre Kunden möglichst schnell und unkompliziert zu passenden Verpackungen gelangen. Bei den schlanken Prozessen konnte AGILITA mit einer innovativen Cloud-ERP-Lösung behilflich sein!
Mittlerweile dürfen wir auf fast 10 Jahre zurückschauen, in welchen wir Müller & Krempel bereits als Kunden betreuen!
Welcome Müller & Krempel to our Hall of Fame!
Vor der Cloud-ERP-Implementierung gab es im Bereich der Statusauskunft über Bestellungen noch Verbesserungspotenzial. Bis anhin musste bei einem Kundenanruf stapelweise Auftragspapier durchgegangen und die entsprechende Postversandnummer ermittelt werden.
Nun werden die Auftragspapiere gescannt, automatisch verarbeitet und anschliessend die Postversandnummern im ERP SAP Business ByDesign zurück gemeldet. Das Unternehmen konnte mit der Implementierung eines innovativen Chatbots einen weiteren Schritt in die Digitalisierung machen. Über den Chatbot, als digitaler Helfer auf der Website von Müller + Krempel können Kunden nun dort direkt selbst den Status ihrer Bestellung, sowie die dazugehörige Rechnung und Lieferschein abfragen. Mit der Cloud-ERP-Lösung und dem neuen Chatbot konnte die Anzahl der Kundenanrufe um bis zu 70% Prozent reduziert werden.
Dank des innovativen Projektteams konnte Müller & Krempel mit diesem Chatbot den SAP Quality Award 2020 in der Kategorie "Innovation" gewinnen!