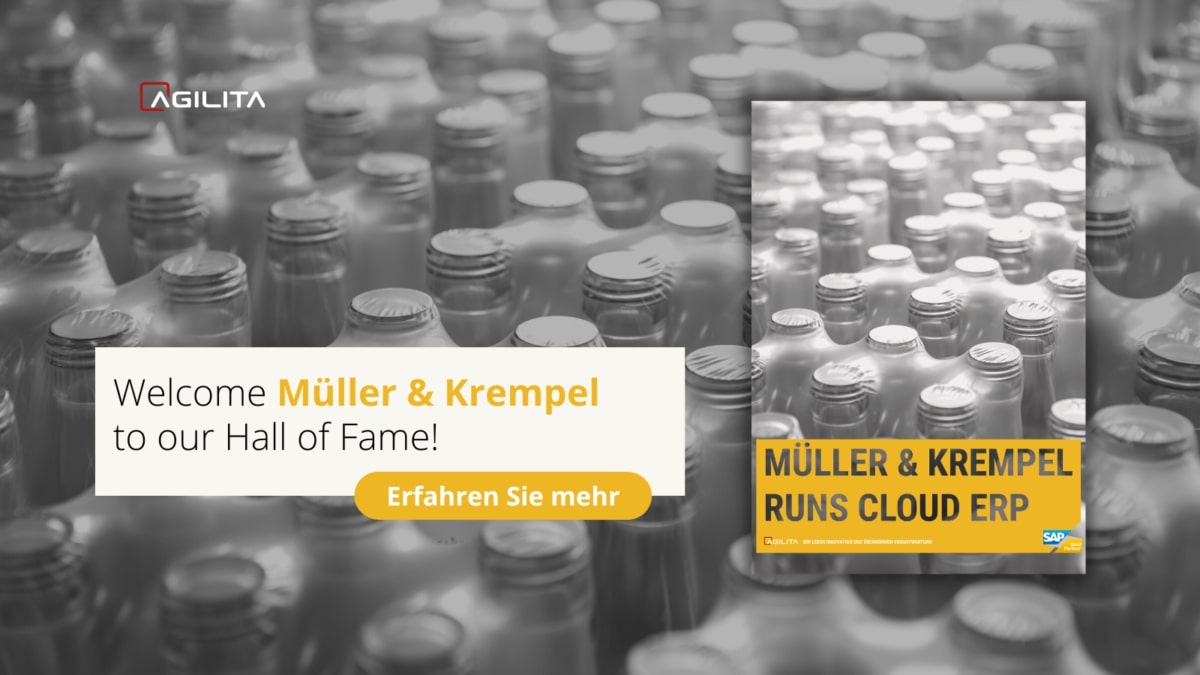 Müller & Krempel wants to ensure with its dedicated people and lean processes that its customers get the right packaging as quickly and easily as possible. AGILITA was able to help with the lean processes with an innovative cloud ERP solution!
We can now look back at almost 10 years of serving Müller & Krempel as a customer!
Welcome Müller & Krempel to our Hall of Fame!
Before the cloud ERP implementation, there was still room for improvement in the area of order status information. Until now, when a customer called, they had to go through piles of order paper and find the corresponding mailing number.
Now the order papers are scanned, automatically processed and subsequently the postal dispatch numbers are entered in the ERP SAP Business ByDesign and reported back. The company was able to take another step towards digitalisation with the implementation of an innovative chatbot. Using the chatbot as a digital helper on the Müller & Krempel website, customers can now directly check the status of their order, as well as the corresponding invoice and delivery note. With the cloud ERP solution and the new chatbot, the number of customer calls could be reduced by up to 70% percent.
Thanks to the innovative project team, Müller & Krempel won the SAP Quality Award 2020 in the "Innovation" category with this chatbot!