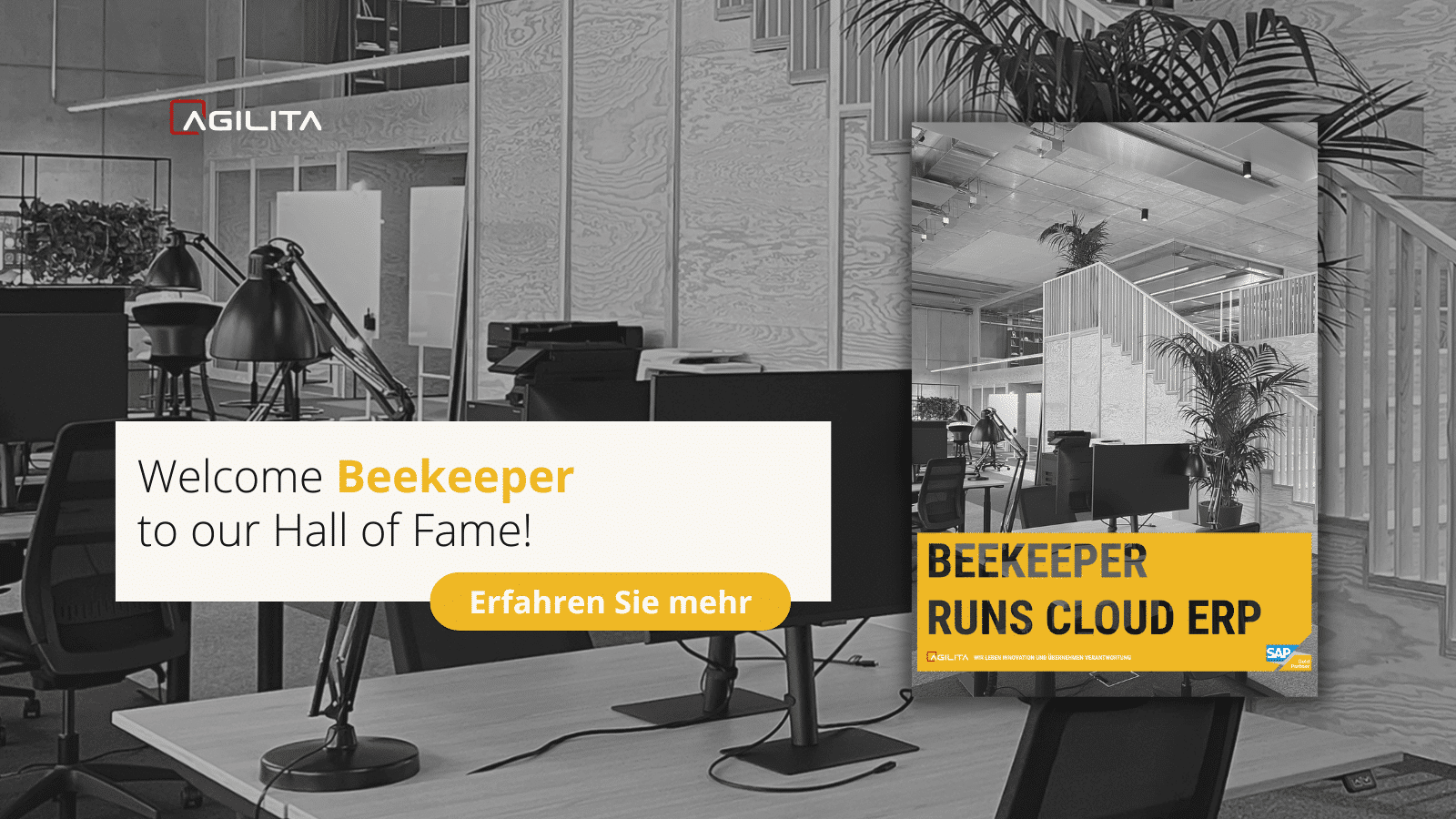 Beekeeper is the digital communication platform for businesses, where operational systems and communication channels converge on an intuitive, privacy-compliant platform. For over 10 years, the company has been contributing to the digitalisation of the traditional workplace. Whether via smartphone, the web version or digital signage screens: Beekeeper also reaches and connects employees without a PC workstation in real time, regardless of location or department.
In 2018, Beekeeper decided to implement the cloud ERP solution SAP Business ByDesign together with AGILITA.
Welcome Beekeeper to our Hall of Fame!
Due to the enormous growth of the company, Beekeeper came to the realisation that a scalable ERP solution was essential. SAP Business ByDesign is based on best practice processes and could therefore flexibly adapt to the growth of the company. The implementation could be carried out internationally in all locations and supports the legislation of the individual countries, especially in the area of finance.
"We are currently experiencing tremendous growth – our workforce has tripled and we have offices in different locations around the world. SAP Business ByDesign allows us to scale our core business applications flexibly and exactly as needed." – Cristian Grossmann, CEO & Co-Founder at Beekeeper AG
Since 1 January 2018, Beekeeper has enjoyed the benefits that SAP Business ByDesign brings and can always count on its partner AGILITA.