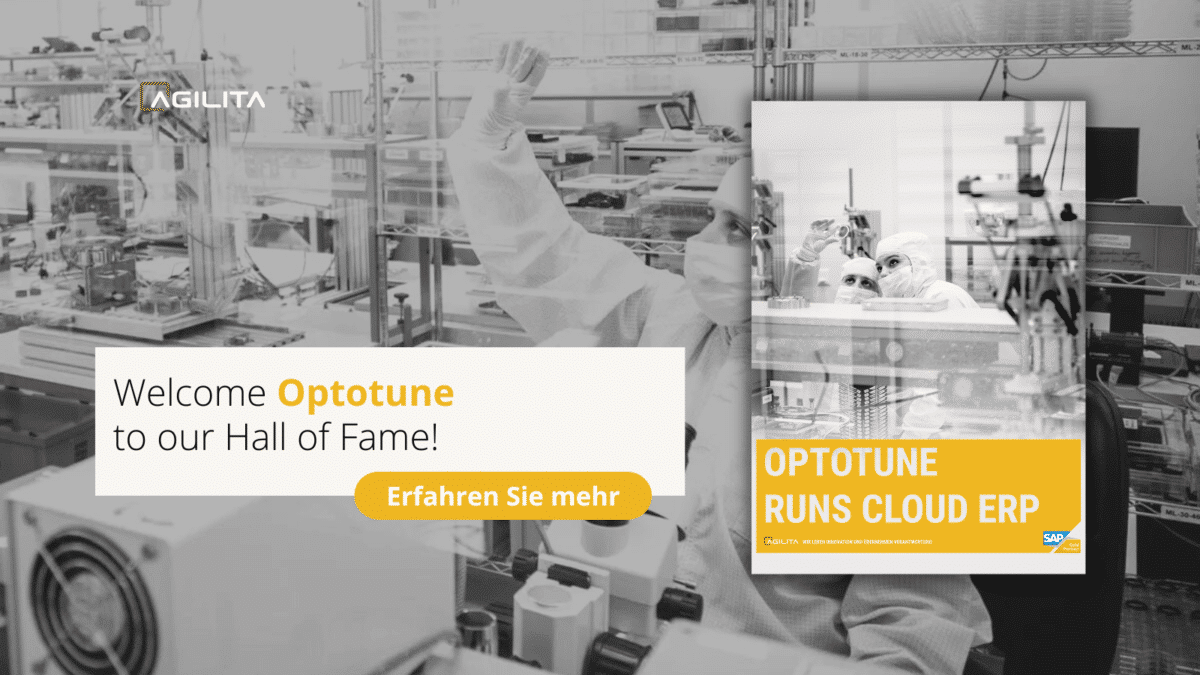 Optotune's mission is to improve people's lives through innovation in a dynamic lighting control. In order to optimally fulfil this mission, Optotune upgraded with an innovative cloud ERP!
We welcome Optotune to the SAP S/4HANA Cloud Family!
Welcome Optotuneto our Hall of Fame!
Optotune develops, manufactures and sells electrically switchable optical components in the industrial and consumer markets. "Our lenses are around 50 times faster than those of the competition, they are much more compact and they are more reliable. These advantages have convinced our customers right from the start." Optotune's products are used, among others, by large online retailers, where thousands of packages have to be sorted every day. "Thanks to our lenses, they can do this better, more precisely and, above all, much faster".
ERP implementation in record time at Optotune – A big step for an SME: in 6 months SAP S/4HANA Cloud, with all manufacturing processes and internationally structured.
This rapid ERP implementation was possible thanks to a great project team with strong commitment and a management with passion for innovation and strength in changing.