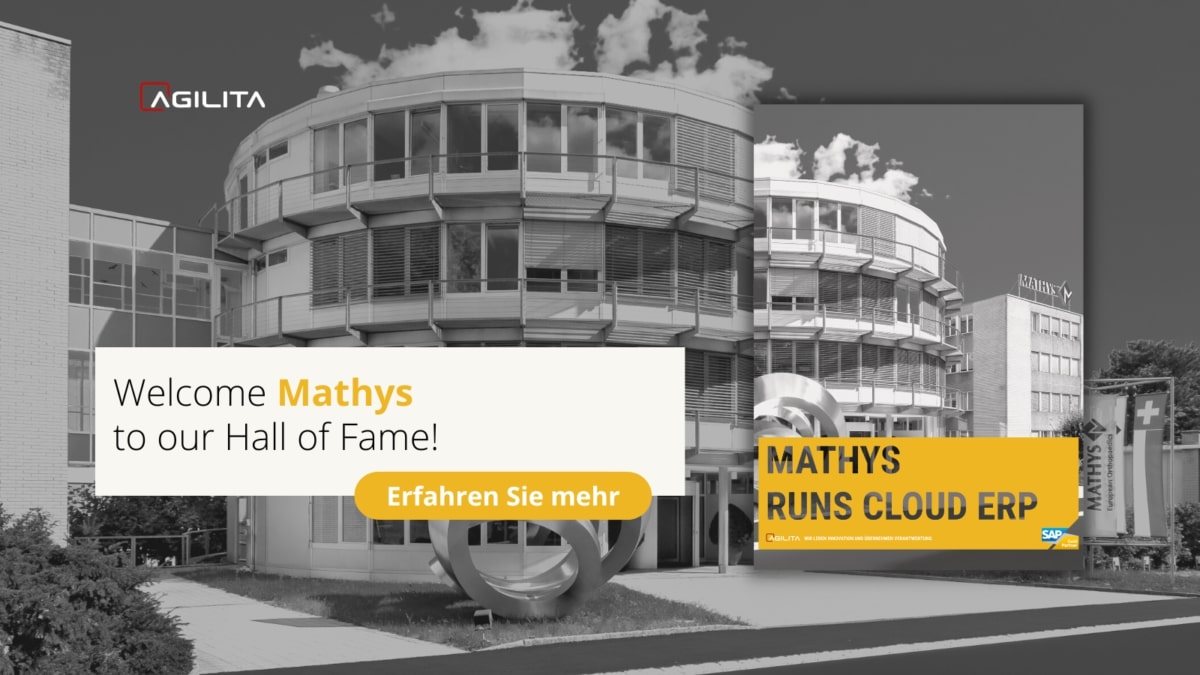 Mathys Bettlach Ltd, founded in 1946 in a small workshop, develops, produces and distributes products for joint replacement. Today, the internationally active Orthopaedic company with 540 employees in 12 countries worldwide, is still family-owned.
Permanent innovation and further development are essential in order to hold one's own in the market. Therefore, in 2018, the company's management decided on a 100 per cent cloud strategy.
Welcome Mathys Ltd Bettlach to our Hall of Fame!
The regulatory requirements in medical technology are strict. That is why the family business Mathys AG Bettlach operates a complex system landscape with SAP ECC 6.0, with GTS Mandant, with Fiori apps and other mobile applications as well as with an export interface. The implementation of the 100 per cent cloud strategy began with the most important challenge: the SAP system.
Mathys AG Bettlach was deeply rooted in the Microsoft world, so using the Microsoft Azure Cloud was an obvious choice. AGILITA, the long-standing partner for the support of the SAP basis, was the first to be involved in the project. It was decided to rent a virtual space in the Azure Cloud to conduct a Proof of Concept (PoC). After the exact scope of services had been defined with Microsoft, the test system was installed in the real environment. As the interfaces and logical paths were well prepared thanks to PoC, the international rollout was carried out without any problems.
Thanks to the good cooperation of the involved companies, a successful Cloud ERP implementation was ensured. Since the implementation in 2019, Mathys Ltd Bettlach has enjoyed the full regard and commitment of AGILITA to date!