Red and orange payment slips will soon be completely passé.
Make adjustments in the SAP system now and do not wait until 30.09.2022
Swiss payment traffic is constantly being harmonised and modernised. In this way, Switzerland is adapting to future market requirements. A new cash payment order type replaces the inpayment slips (ISR), which contain an integrated payment detail, QR code and inbox in addition to the accounting data. This new cash payment order type is called QR Invoice.
With the QR bill, which is digitally readable and will gradually replace all previous payment slips from 30 June 2020. After the transition period, the red and orange payment slips will be finally replaced on the 30th September 2022. This means that you should have made your corresponding adjustments in your SAP system by then at the latest.
Advantages of the QR-bill
A QR code for all payment methods and references. The capture of payment data by the readers is secure and simple. Just a few clicks are enough to trigger the payment.
The QR code contains all relevant data and can be scanned and read everywhere. There is a low error rate, which means more efficient payment processing by scanning all payment-related data from the Swiss QR code.
No need to enter account and reference numbers, which means faster payment.
Saves time and money as there is less manual effort. Thanks to end-to-end automated payment references from the originator to the recipient.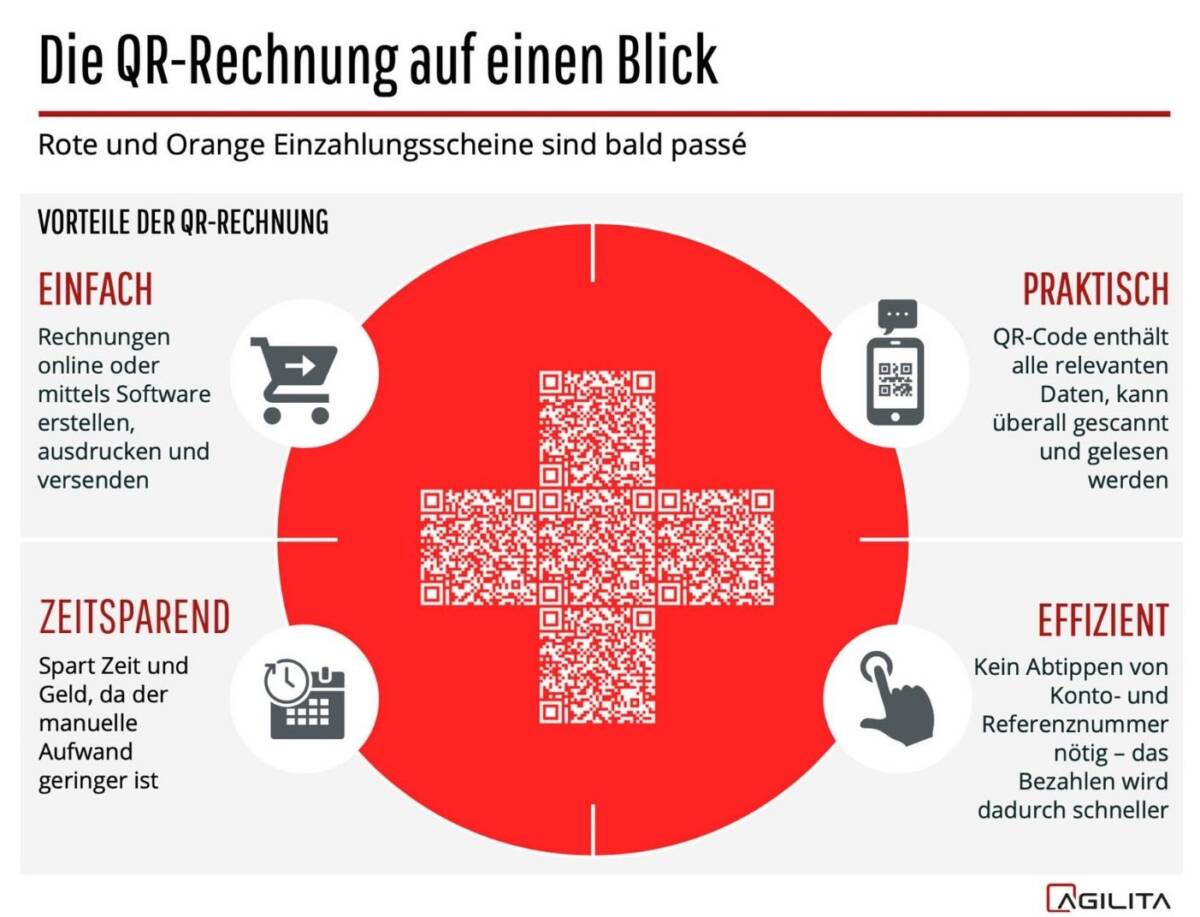 This is how the new QR-bill is structured
The QR Invoice contains a receipt (see 1 in the illustration) and a payment part (2). The Swiss QR code (3) contains all relevant information for the payment. With the perforated line (4) you can separate the payment part and the invoice voucher from the payment part.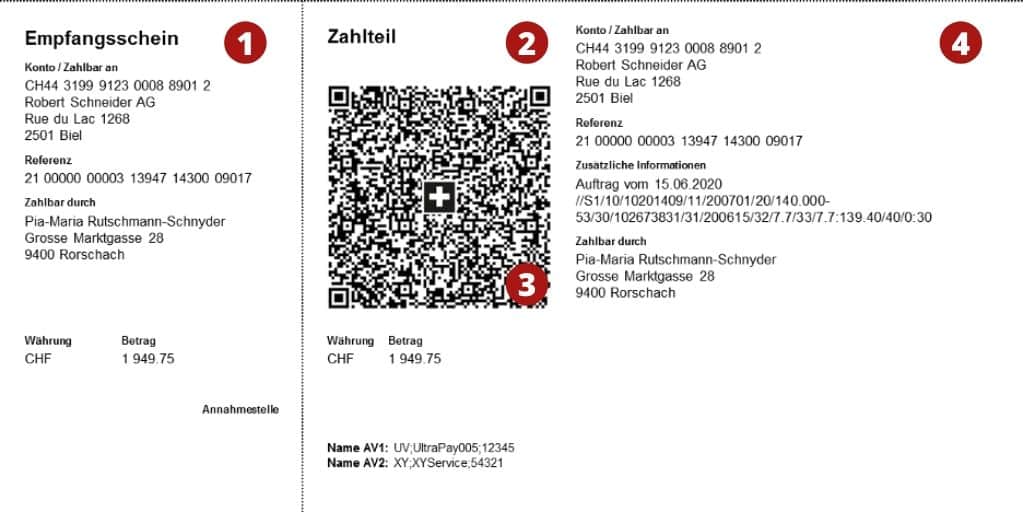 SAP and QR-bill
SAP now delivers solutions for QR Invoice. Currently, most companies only focus on ensuring that incoming supplier invoices can be paid with QR-IBAN. It is important to note that both the solution with the ISR method and the solution with the QR calculation will be available soon. The system can be set to activate both solutions or only one of them. The settings are described here .
What should you do with your SAP system?
We recommend that you update your SAP system regularly to keep up with the latest developments in QR reporting. It is possible that the system will force you to make the necessary changes manually. If you have any questions about this process, it is best to contact one of our Support-staff. In this section you will find more detailed descriptions of the process.
Make your SAP system fit for processing the new QR invoice as invoice recipient and invoicing party with AGILITA .
We will be happy to consult and accompany you in your project for the implementation of the QR invoice.