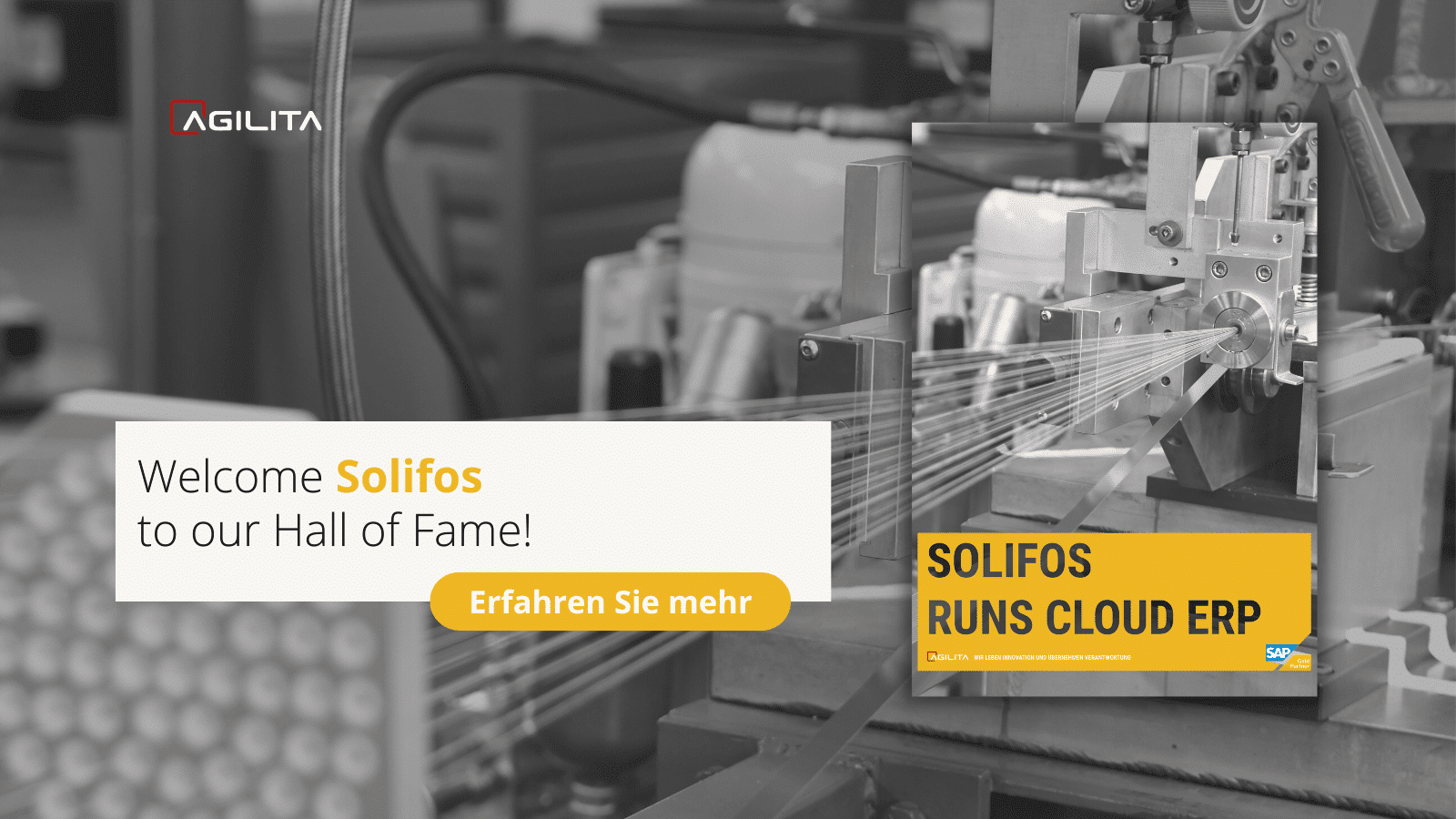 Solifos AG ist ein Pionier der Fiberoptik-Technologie. Die Kabel- und Sensorlösungen des Unternehmens werden weltweit dort eingesetzt, wo die Bedingungen anspruchsvoll sind. Um diese anspruchsvollen Bedingungen erfolgreich zu meistern, musste das junge Unternehmen in kurzer Zeit eine ERP-Infrastruktur konzipieren und implementieren.
2018 entschied sich das Elektrizitätsunternehmen für die Lösung SAP Business ByDesign und für AGILITA als Implementierungspartner.
Welcome Solifos AG to our Hall of Fame!
Dank der Einführung nach SAP Best-Practices und der konsequenten Ausrichtung am Standard gelang das Meisterstück: Das Team Solifos-AGILITA schaffte die pünktliche Umstellung der businesskritischen Bereiche  und implementierte die Cloud ERP Lösung in nur sechs Wochen.
Sowohl während der Implementierung, als auch im späteren Betrieb geniesst Solifos Fber Optic Systems AG die volle Beachtung und das gesamte Engagement der AGILITA!